Omer Awan
---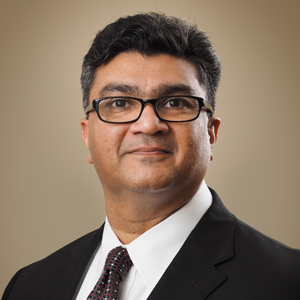 Omer Awan leads Navicent Health's efforts to leverage information and technology to support and advance the organization as Chief Information Officer (CIO) and Chief Digital Officer, with over 20 years of IT leadership experience in the healthcare industry.
Omer joined Navicent in October 2016 from Eastern Maine Healthcare Systems where he held the position of Vice President and Senior Regional CIO. Prior to this, Omer served as the Associate Vice President, Information Systems at Memorial Hermann Health System in Houston, Texas and before that, held multiple leadership positions within Cerner Corporation in Kansas City.
Omer has undergraduate degrees in accounting and computer science, is a project management professional (PMP), and has a master's degree in Business Administration. Additionally, he completed post graduate work at MIT and Harvard to earn certificates in Strategy/Innovation and Healthcare IT. Omer is also a Certified Healthcare CIO (CHCIO) through College of Healthcare Information Management Executives (CHIME). In 2014, Omer was honored by the CIO Magazine/CIO Executive Council and presented with the "2014 CIO Ones to Watch award".